Give your customers the convenience of contacting support by simply sending an email to your-support-email-address@your-own-awesome-domain.com. A new support ticket would seamlessly be created in your Kanzu Support Desk. You'll also be able to reply to tickets and hold the entire support conversation from within Kanzu Support desk. Your customer too, would be able to reply tickets by simply replying your emails.
Mail integration with the help desk
KSD Mail is built to allow you to add as many support email addresses as you want. Also, it not only supports Gmail, Yahoo and AOL email accounts by default but also allows you to connect custom domain email address should you want to.
Step 1
Customer logs ticket by sending an email to your support email address, just like any other email to an address.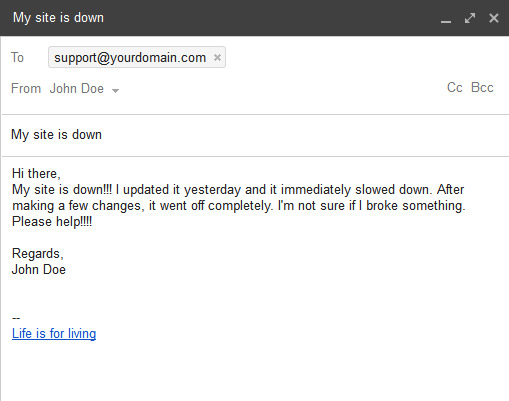 Also, your staff can create a ticket by email to ease internal communication.
Step 2
You receive the ticket in your KSD inbox
Step 3
You reply the ticket. Your reply will be sent as an email to your customer.

Easy eh? Your entire conversation would be managed this way.
Take your customer support to the next level; ticket management by email doesn't get any easier – true story.
To get access, purchase an All Access Pass here.