A few weeks ago, we took part in our first Google Hash Code. "What strange thing is this you speak of?," I hear you ask. In the words of the horse itself: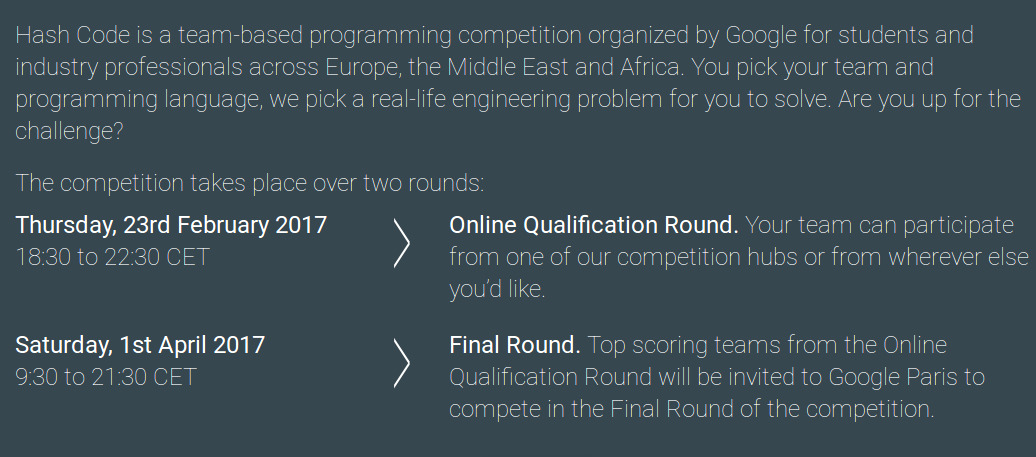 Seeing as I'm here writing this (and not camped at the airport counting down to 1st April), our team was not a top scorer. It would have been amazing writing this from Paris, sizing up our opponents, throwing them intimidating looks and thinking of ways to crash the engineering problem so bad, it'd need to run out of the building for fear of its life. Of course the organizers would need to send people to capture it so the rest can continue struggling to solve it. That'll be next year.
We first heard of the competition at the end of January through an announcement by Outbox, a tech hub doing great things for the sector in Uganda. When I saw the announcement, I signed up the team immediately and broadcast "Let's get this party started!" messages. When I eventually got round to reviewing problems from previous years, I canceled the registration.

With a 4-page PDF for a single problem statement, I fancied I'd have better chances swimming across the Atlantic. When "Let's do this!" replies started coming in from my team members (I'm certain they too hadn't sized up the beast yet), I secretly went and re-registered. I figured it was easier than trying to explain why we shouldn't take part.
With just a month to prepare for the big league, it was a race against time to set-up team discussions while still delivering on the other work we'd previously committed to. We managed to hold 3 sessions leading-up to the day, each tackling different aspects of algorithms, working our way from smaller to larger problem sets.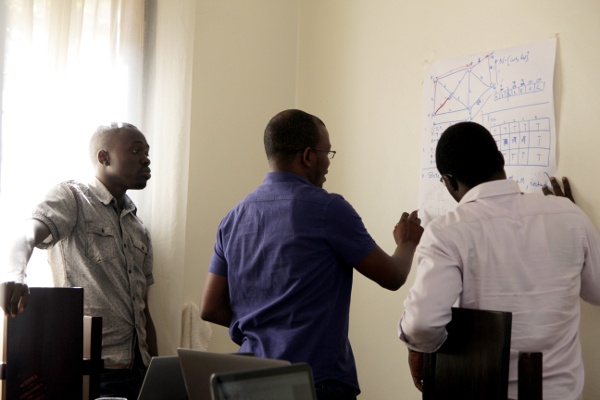 It was like trying to eat an elephant in a day. We resolved to eat the bits we could and show up for the party nonetheless. We knew we'd be much better for it.
In the next part, we share what D-day was like. Check it out here: Google Hashcode 2017 D-Day