Simple WordPress Help Desk Plugin.
WordPress meets email and they have a baby. That baby, like all, is cute. It takes the strengths of both and comes up with a powerful way to enable you serve your customers better and easier. Take your customer service to the next level using this FREE, intuitive WordPress solution.
Unlimited number of agents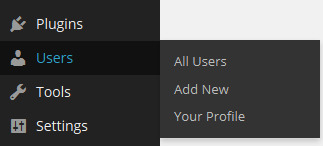 What's more awesome than being able to set-up as many agents as you want? Nothing, that's what. As you grow, your support needs grow with you. Kanzu Support Desk knows that and has your back.
Use your own domain
Provide your customer support straight from the convenience of your-own-awesome-domain.com
Multiple channels for ticket creation
Your customers can create tickets from your site using a support tab, your agents have a pretty form in the back-end and if you want to, your customers can use your-email-add@your-own-awesome-domain.com to create tickets

Performance graphs

Great reports to help you keep tabs on how much you are kicking awesome to the curb. Kanzu Support Desk does this awesome thing where it crunches and graphs all your figures for you.
Private notes on tickets
The nature of support conversations many times requires that agents communicate with each other effortlessly. Kanzu Support Desk allows them to leave private notes on tickets for easier follow-up
Translation ready
You no speakey English? Kanzu Support Desk has you covered. Kanzu Support Desk a vous couvert. It can be translated into any language
Plug 'n Play
This baby is built as a WordPress plugin so all you need to do is activate it, do the macarena and fire away
It's FREE

Yes it is. True story. Download it from the WordPress plugin store, activate it and off you go to happy customer nirvana, the place very few people will give you directions to.
Kanzu Support Desk Add-ons