Howdy. We have really wonderful news for you. Contact Form 7, the big dog in contact form management on WordPress and Kanzu Support Desk, the intuitive WordPress help desk met, had a cup of coffee and really liked each other. So much so that you can now integrate Contact Form 7 into Kanzu Support Desk and create tickets directly from your contact forms. Just like that!
Simply head over to your contact form editor and select the Kanzu Support Desk  tab. Yes, we put a ring on it.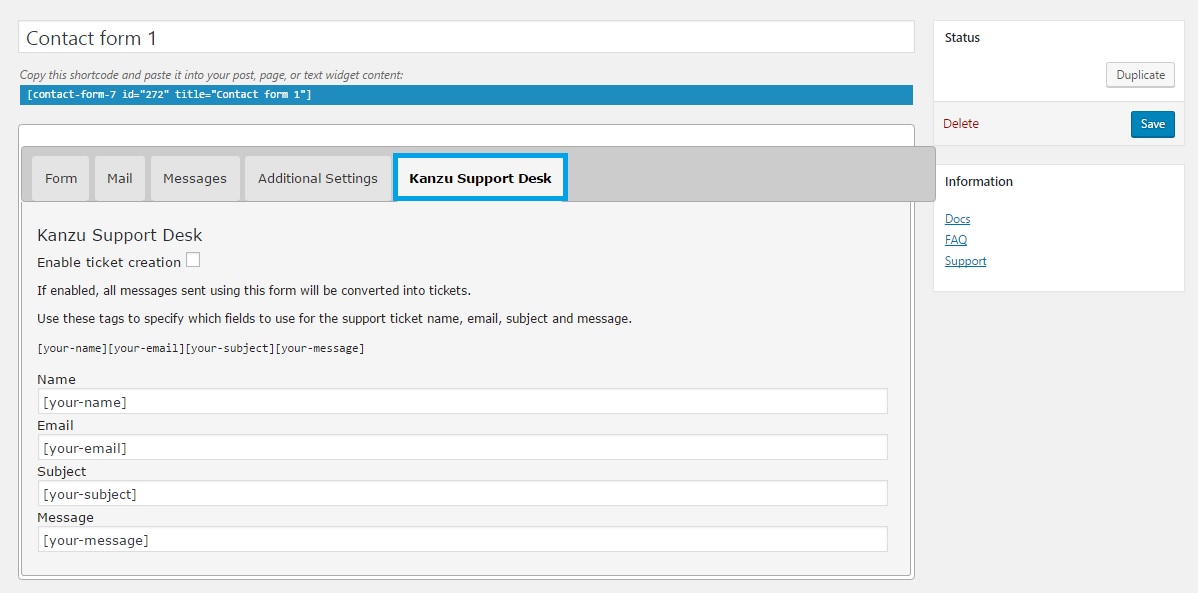 Select the Enable ticket creation option to enable Kanzu Support Desk to create tickets directly from all entries into this contact form.
Before tickets can be created directly from your contact form, you must specify which fields in your contact form will correspond to the ticket name, email, subject and message using the inbuilt Contact Form 7 tags.
Simply select and enter which tag you want to use for  Name, Email, Subject and Message. Please note all these fields are required and the integration will not work properly if one or more is missing.
Finally save your contact form and enjoy the match made in heaven, as they say.
With love from the folks at Kanzu Code.