Once you have successfully activated your KSD HipChat, reload the setting page and a HipChat tab will appear as seen below

Enter the room name and the room token which can be found on your team's dashboard and save the settings.
To get these details, login to HipChat and click Rooms and select the room you'd want to receive notifications in: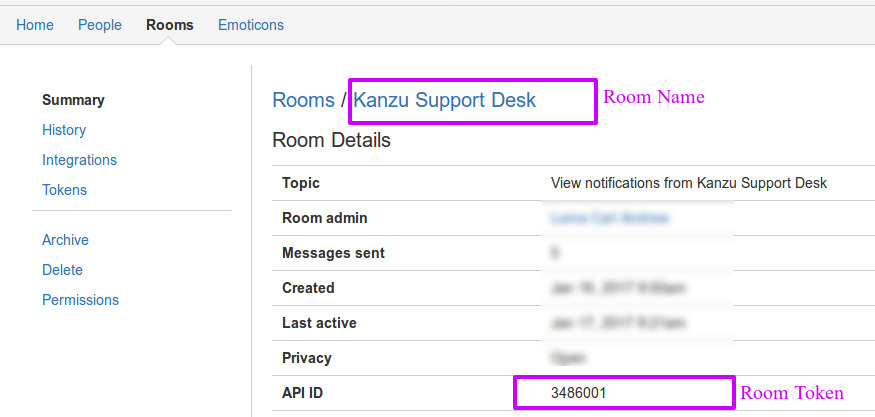 That's about it. You are now all set to receive notifications in your cool chat rooms among your hip roomies.