Please note that before you can use KSD Olark you must be a paid subscriber with Olark.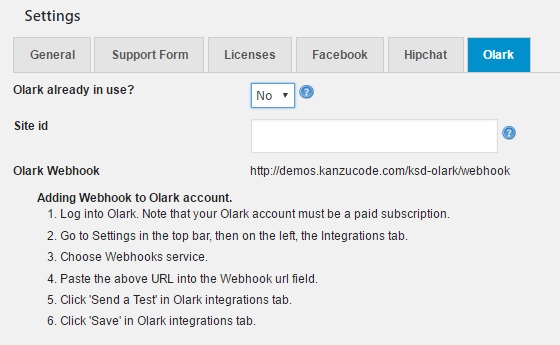 Once you have activated KSD Olark reload the settings page and navigate to the Olark tab as seen above.
Do you want to have the Olark Chat Widget on your site front end? Well we are more than glad to help you out and append it to your site on the front end. Simply select "No" on the option Olark already in use?
Then head over to your Olark dashboard and copy and paste you Site ID over here so we can know who we are talking to.
That done, now follow the step by step instructions on how to complete the integration between KSD Olark and your Olark account. They might look complicated at first but trust us they are all bark and no bite!