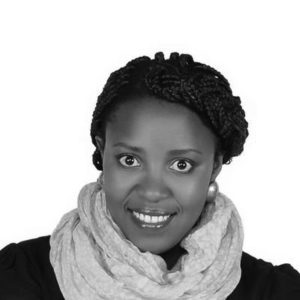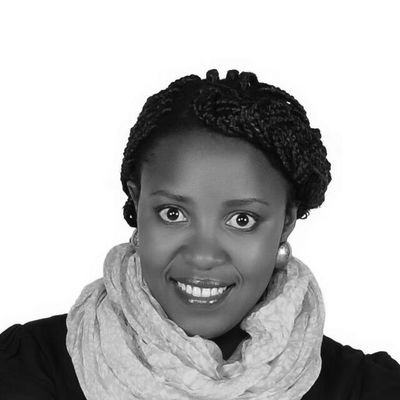 "…Young people need to create and innovate but they need to do it with an agenda in mind and not looking for a quick buck…"
In today's installment, we want to celebrate a lady we feel is not celebrated enough. She did not only qualify for the prestigious Heinz Khun Stiftung scholarship, she also brought home the journalism award for the year 2011, breaking an over 13-year spell of no one from Eastern and Southern Africa winning it. Also, she was the One Young Ambassador for Uganda in 2013. One Young Ambassadors are volunteer activists who lobby decision makers and politicians, work with local and national media to focus efforts around different key social issues.
Ruth Aine Tindyebwa is a professional online journalist with a background in broadcast media. She is a social media and communications consultant, youth activist and a freelance blogger on social, political and economic matters among others on her personal blog.
Currently, she doubles as a freelance Bloggers and Online communications specialist. She is the lead editor at AfricaBlogging and also an Associate Consultant with UhaiAfrica. She is also the United Nations Social good Connector for Uganda and a frequent speaker on ICT in Africa and on digital transformation as we saw recently at the 2017 Social Media Conference at the Serena Hotel Kampala.
One person housing all that awesome. Imagine. We liked all her posts on Facebook to get her attention (ALL of them. For real) but when that didn't work, we sent her a DM in CAPS. When that didn't work, we took the seat across from her just before her order arrived at a nice restaurant.
Here's the entire conversation:
What did you want to be when you grew up? (Because clearly, what you are doing now wasn't an option when you were a child)
Hmmm, Storyteller/Gatherer. I was the information prefect in primary school. I always read the news at assembly. I generally wanted to be the go-to person; the one that had all the info. That meant that I was very inquisitive and I tried to read a lot just to get on top of things. I still try to. The thought of being a doctor crossed my mind but sciences weren't my thing, English comprehension & composition were. The good old days of the Nile English Course, the Nancy Drew Series and Enid Blyton. Let's not forget Peter and Jane starting from 1A all the way to 12 – I think….(she stares off into the distance, probably imagining herself hugging the Nile English Course)
[Editor's Note: If you don't know what the Nile English Course was, please ask anyone whose eyes light up when you say to them "Tip Top Bread is For Riyo"]
In such a new field in the country, what did you do to stand out?
The new field I suppose that you are talking about is blogging? Well, I found something that I liked and tried to work hard at it. I still don't think that I have done enough – you have no idea how many draft story ideas I have. There are many. So I am still working at being better. I spend a lot more time doing communications strategy and editing than I do writing and that's sad on my part.
How do you explain what you do to your grandmother?
Conversations with my family about what it is that I do are generally complicated. We just don't understand each other. My dad will send people my way so that I can 'explain' to them what I do. And even with my grandma – lets just say – the conversation never happens.
Did your parents have any reservations about the line of work you chose and if they did, how did you allay their fears?
YES! They still do. My mother will once in a while send me vacancies for jobs to apply to. They respect and support what I do but there are also still worries to a certain extent. In their minds, a good job is an 8-5 and that is also understandable when you see where they are coming from.
What do you think we should learn from other countries in the tech space for example in education and adoption of IT in work?
There are so many things that we can learn from different countries. I have only been to about 22 countries and what is for sure, young people need to create and innovate but they need to do this with an agenda in mind and not just looking for a quick buck. They need to be careful with anything that comes quick. They should think, "What'll this look like 10 years down the road…"
Then, governments need to create structures and ecosystem for tech to thrive. Policy is very paramount. But also the adoption of ICT in work especially in government world over has been slow and that is mainly due to mistrust & government bureaucracy. But where the systems have been created and governments have taken the lead, the positive results can be seen. Malaysia and the UAE which are all running massive ICT country accelerators for young people in different fields are great examples to learn from.
What opportunities do you feel the girl child in Uganda has but has not exploited?
I think that the girl child in Uganda has so many opportunities but has been limited by the kind of exposure and training that she gets. That's actually the problem everywhere. Our curriculum just doesn't encourage us to create.
Tradition is also one thing that holds us back. It's even in small things like, "Girls do not ride bicycles". Growing up, I was told that you don't talk back to elders – things that hold us back when we are faced with making decisions that could forever impact our lives
As a lady in tech who doesn't code, what career paths do you see in the sector and how can one go about getting started and growing in any of them?
The potential is immense; tech opens up doors to just about anything. Today, the tech culture is everywhere. You will meet and find a tech element is just about every aspect of life – that in itself speaks volumes. Find something that you love and are passionate about and apply the tech wow factor to it and you will be amazed at how much you can achieve.
"…Find something that you love and are passionate about and apply the tech wow factor to it and you will be amazed at how much you can achieve."
There's more where that came from but her order arrived and we reluctantly had to let her go.
If there is anyone you'd like us to feature in this series, please let us know here. Contact Us
Otherwise, join us in crushing on Ruth Aine Tindyebwa!